October 22, 2018
Rosen's Contradicting Campaign Message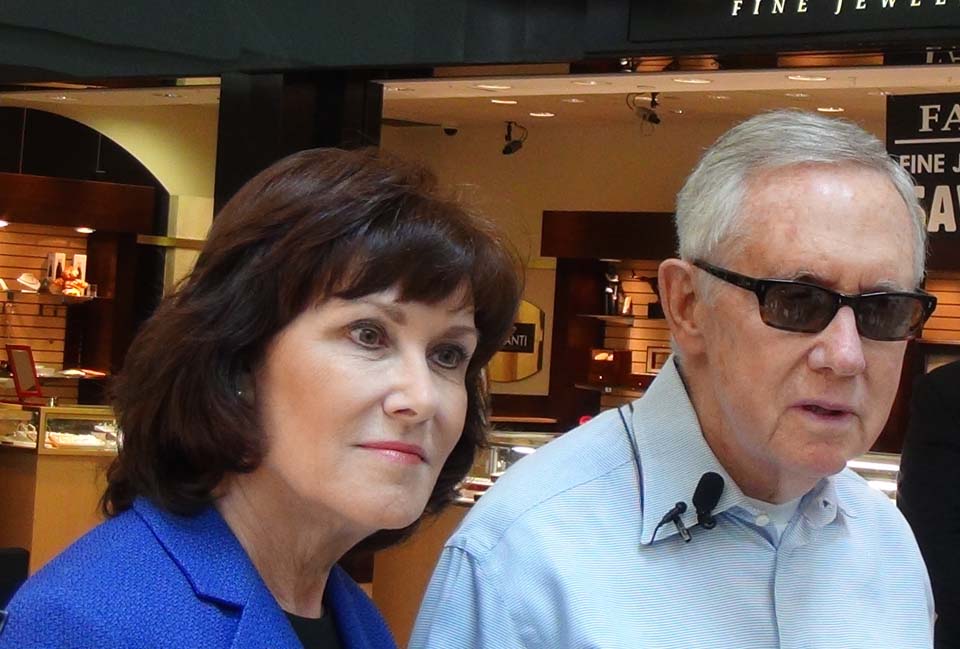 Nevada Democrat Jacky Rosen is trying to portray herself as a moderate in her U.S. Senate bid – unless you speak Spanish, as the Wall Street Journal pointed out:
"Ms. Rosen has her own mixed messages about her relationship with her party's leadership as she offers different appeals to different Nevada audiences. Her English-language TV ads say she 'stood up to Nancy Pelosi,' the House Democratic leader. In Spanish, her TV ads say she 'stood up to Trump'."
Rosen pretends to be bipartisan, but is really a puppet for the Democratic Party. She was hand-picked by Harry Reid and Chuck Schumer to run for the seat. She tries to distance herself from Reid and other liberals in her ads, but Nevadans know Rosen is a product of the "Reid Machine." Even former VP Joe Biden admitted he "works for Harry Reid" while stumping for Rosen last week:
Nevadans deserve a senator who will represent their values in D.C., not someone who will say what they think people want to hear just to get elected.